Exhibition of your cars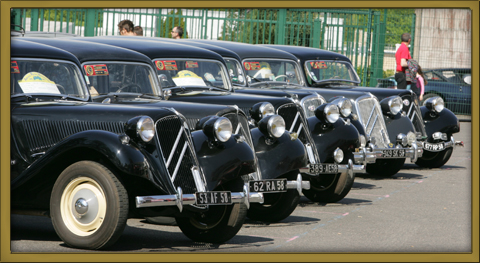 In the paddock, a privileged place will be reserved
for all those who wish to expose their "old car ".

The participants will have access to the Classic Club,
the "teuf teuf" sessions and the great parade.
Members of a same club will have the possibility to be together
in the same space and to settle a structure to promote the club's activities
(if they mention it previously to the Classic Days' organisation).
The registraton to the Classic Park also allows those who wish it
to take part to a scenic rally which will be held on friday afternoon.

> registration