CHEQUE REMITTANCE
FOR THE BENEFIT OF THE ICM
On January 13 we handed in the hands of Professor Saillant a check for € 11,660 donated by matching donations Autosur Classic, following the 2014 Classic Days and Classic Festival parades.
Simply, thank you ...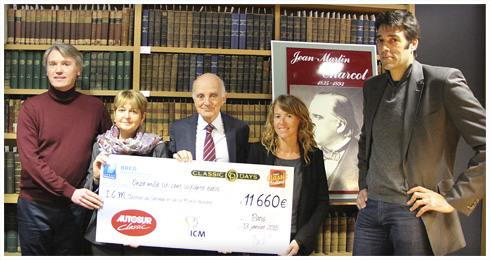 Thank you to our partner Autosur Classic for his loyalty and generosity,
Thank you to the participants for their mobilization on parades,
Thank you to all CIM stakeholders working tirelessly to ensure a better future.
And see you in 2015
to do even better!

2014 Classic Days Parade - 788 cars

2014 Classic Festival Parade - 378 cars