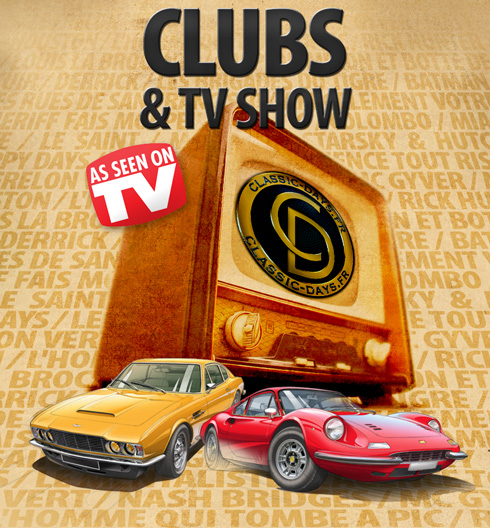 Dear friends presidents,
persons in charge and members of clubs,
MOBILIZE YOUR CLUB BY PARTICIPATING
IN THE COMPETITION THIS YEAR...
The Classic Days, the FFVE (Fédération Française des Véhicules d'Époque) and the Editions LVA suggests again to all the old cars clubs registerd
to take part in a game around the tv show universe.
Principle of the game
Clubs have to highlight a car seen in a TV show, famous or not, eccentric or not (for example the famous Roger Moore's Aston Martin DBS from the Persuaders!, but also the Mr Bean's Mini, it also works!). The car is staged in a decorated set.
| | |
| --- | --- |
| | |
| 2013 : Cinema | 2014 : Comic strip |
The owner(s) and/or members of the club the most motivated can also wear clothes in adequacy with the chosen TV show, to make the stand the most animated!
If you are looking for inspiration or ideas,
you can have a look at www.imcdb.org.
2015 Awards
1. HOC Historic Overlord Club
"Les têtes brulées" - Jeep Hotchkiss
2. M. GUICHERD
"Starsky & Hutch" - Ford Gran Torino
3. Club Taunus TC
"Life on Mars" - Ford Taunus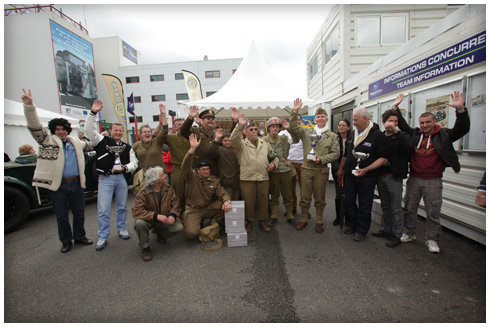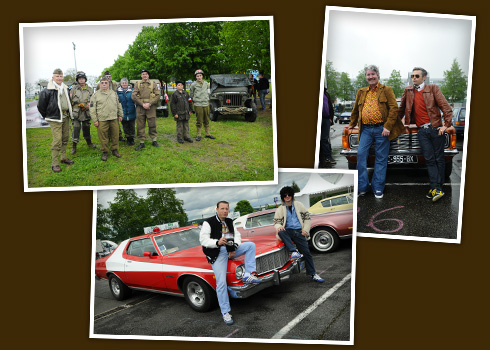 2013 : Clubs make their cinema