Schlumpf collection
and Classic Days present :
PANHARD & LEVASSOR 35 CV
1926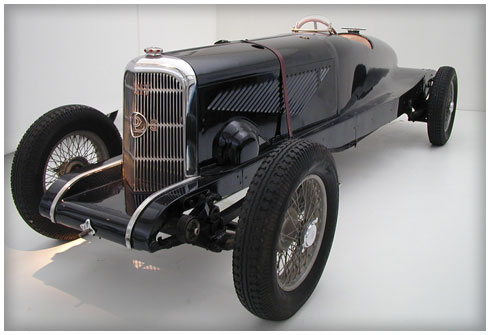 For the 3rd consecutive year of our collaboration
with the National Automobile, the chief curator Richard Keller, promises a wonderful surprise by making out a "monster" of the Schlumpf Collection:
the Pahnard & Levassor 35 CV 1926.

Like every year, this vehicle will be on display
at the Classic Days 2015,
on the Motul stand.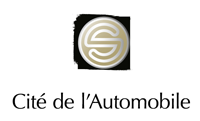 How so do not be greatly honored and humbled when the Cité de l'Automobile agrees to cooperate with the Classic Days. This agreement is highly symbolic because it is not just a museum. It is also a heritage work, conservation, management and restoration.

Who says car, says movement.
Who says movement, says life!

Some history ...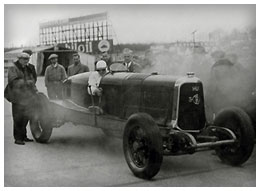 In the inter-war years, the manufacturers put a lot of eagerness to establish speed records, known pledges and commercial benefits.
For this, they build vehicles with very large engines 8/10 cylinders. Paul Panhard, newly arrived at the head of the firm, wants to revive the sports brand image by engaging in this hunt for records.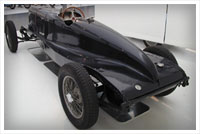 Meanwhile, after 1930, great interest is manifested across the Channel for these "monsters" of 8 liters and, to the delight of the gentlemen of the time, loving short strokes or even pure record attempts. The old Brooklands motor racing circuit is thus the unforgettable gatherings of "monsters" theater 8 liters and more.
This 35 HP so modified on the initiative of one of these amateurs, Captain Eyston which draw that streamlined body on a Panhard chassis. He thinks that while setting conditions, the vehicle is able to cover 125 miles in an hour or 201.25 kilometers.

For this purpose, the engine is pushed to 290 hp with dual ignition, brakes on the front wheels removed and master practically reduces torque to the front surface of the radiator. In February 1934 in Montlhery driving this unique model and, after several attempts, Eyston far exceeds his record goal browsing 214.64 kilometers in 60 minutes. The impact is great, but the records are ephemeral.
Thus, twenty years later, a Panhard twin is almost as well by browsing around 202 km per hour with a tenth as big engine.
Kept in the Panhard factories, the car was given to the Friends of the History of the Automobile (AAHA), and put away at the Autodrome de Linas Montlhery for the creation of a large Parisian Musée de l'Automobile (1959). Abandoned project, the car was exhibited at the Autorama Castle Grange from 1966 to 1970. Back at Panhard closure of Autorama, she found a place worthy of it when entering the Levassor collection at the National Automobile Museum in 1983.
2014
La Cité de l'Automobile, Collection Schlumpf, Motul
and Classic Days 2014 present :
Bugatti Type 28 Torpedo - 1922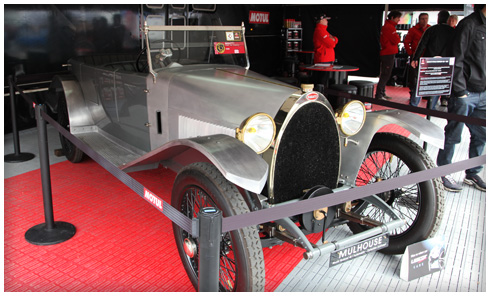 2013
La Cité de l'Automobile, Collection Schlumpf, Motul
and Classic Days 2013 present :
Mercedes SSK 710 - 1929