See you Jean-Pierre Beltoise
It is with a great sadness that we learn today
the sudden loss of our friend Jean-Pierre Beltoise.
Motor sports lose one of their biggest monument, multifaceted talented driver, but it is above all an exceptional man who goes out: his kindness, his conviviality, his friendship, his humanity and his righteousness made an admirable person. It is the big Sir who leaves us today.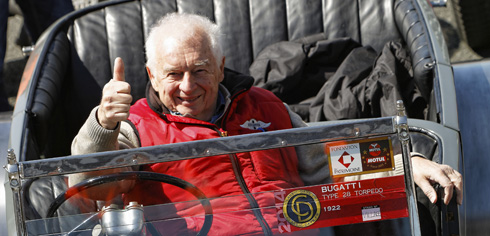 Jean-Pierre Beltoise, Classic Days 2014
Our thoughts go surely to the whole Beltoise family and their close friends, to whom we send our most sincere condolences.