Pre-War Village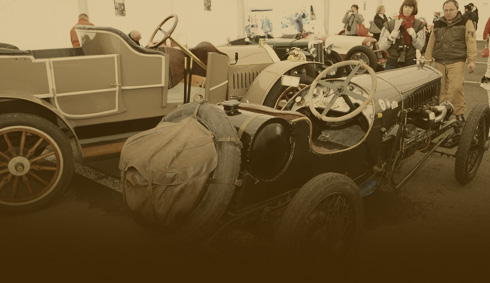 To delight of participants and spectators, find the whole park of prewar cars in a high structure
build for the occasion.
And let yourself be overwhelmed by
the pioneers of automobile and their mounts.
Alfa Romeo, Amilcar, Bentley, Bugatti, Darmont,
Delahaye, Fiat, Ford, Lagonda, MG, Panhard, etc.
A real temple of the automobile !