The children kings of the Classic Days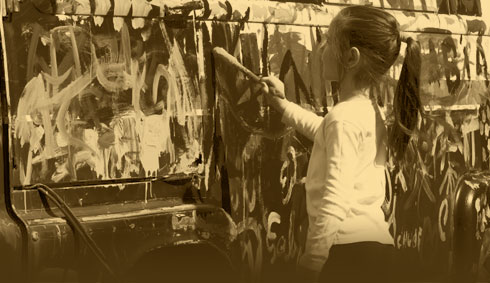 The passion borns very early at our small cherubs and Classic Days takes care of these future collectors.
For this new edition, the animations are numerous.
The small retorts of Ferrari P4 are there to introduce the vocations of early drivers: put your children at the wheel of these small carson a secure circuit (free animation, intended at least of 12 years)
Classic Car Toon : Classic Days need your children. Kids will have for mission to decorate a old car by painting it. Candies and Pierrot Gourmand lollipops in reward for all !
Inflatable castles for youngs and the least small (always free)
Giant wooden games: games of skill, reflection ... to share with family!
Balloon twisting and face painting for children: an artist performs various styles of hats, cars, flowers, dogs, fish ... and children leave with a souvenir!
For sure this year, it is the children
who are going to insist on coming to Classic Days !