Collection Schlumpf
and Classic Days present :
...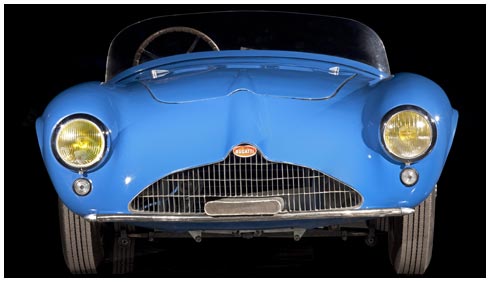 For the 4th consecutive year of our collaboration with the Cité de l'Automobile, chief curator Richard Keller, promises us a nice surprise by making out a car representing the emblematic end of a symbol ...
Like every year, this vehicle will be on display at the Classic Days 2016, on the Motul stand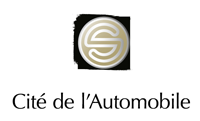 How then do not be greatly honored when the Cité de l'Automobile agrees to cooperate with the Classic Days. This agreement is highly symbolic because it is not just a museum. It is also a heritage work, conservation, management and renovation.
Who said car, said movement.
Who says movement, said life.



A little history ...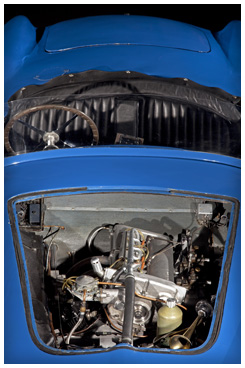 After the war, the Bugatti image remained strong and many would have liked to see Molsheim brand back on track circuits.
It is in this spirit that was resumed from 1953 to 1954 projects by Roland Bugatti, the second son of Ettore. Among these is a sports car engine 1500 cm3.
While the Italian engineer, Gioacchino Colombo, had been consulted in 1955 to design the new car Grand Prix, type 251, Pierre Marco, decided to use a half-type engine 251, a 4-cylinder 2 overhead camshaft.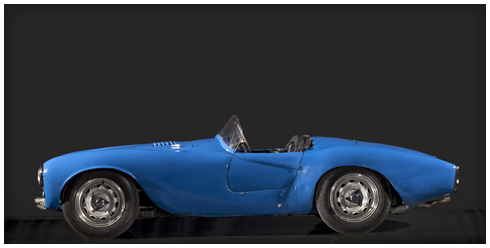 However, nothing can be carried out because the plant wanted to present simultaneously at motor shows the type 73, whose study dates back to 1946/1947.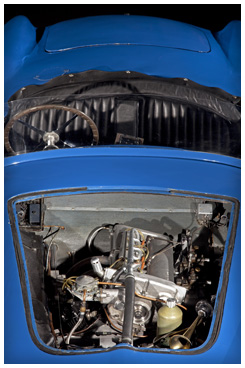 So the prototype 252 was created in several steps. The car, which is finally assembled parts from different sources, was not completed until about 1962.
The museum still has another prototype the same period, also called 252, who really has the appearance of a test vehicle. Several systems were being tested: independent wheels, 5-speed box etc.
Moreover, the Italian competition (Alfa Romeo, Ferrari ...) German (Porsche, Borgward ...) or English (MG, Triumph, Austin-Haeley ...) had several viable prototypes were exhibited in the Salons and marketed.
It is clear that resources are lacking to handle multiple concurrent projects of this magnitude. Marco Pierre had already retired, and Roland Bugatti, after the failure of the Formula 1 car Type 251 definitively renounced resume automotive business in Molsheim.
This car can be seen as the ultimate Bugatti because the factory was sold in July 1963 to Hispano-Suiza.

Photos F. URQUIJO – © Musée national de l'automobile – Collection Schlumpf MULHOUSE
Archives 2015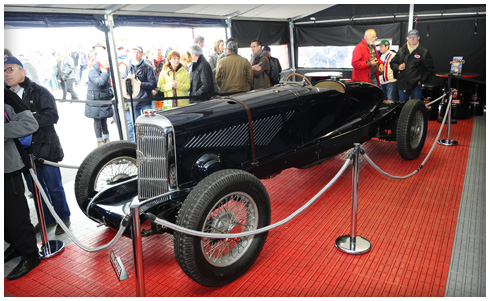 La Cité de l'Automobile - Collection Schlumpf, Motul
and Classic Days present :
Panhard & Levassor 35 CV - 1926
Archives 2014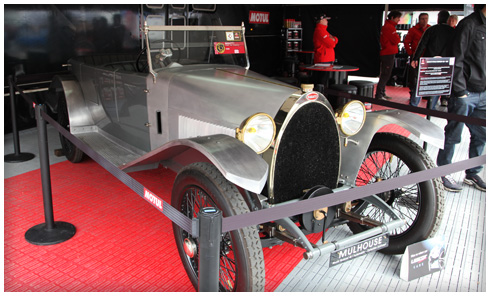 La Cité de l'Automobile - Collection Schlumpf, Motul
and Classic Days present :
Bugatti Type 28 Torpedo - 1922
Archives 2013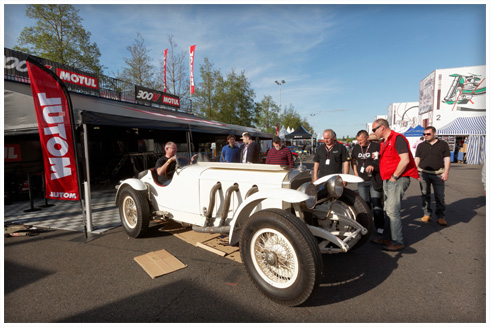 La Cité de l'Automobile - Collection Schlumpf, Motul
and Classic Days present :
Mercedes SSK 710 - 1929