On the "family photo", with the first rank, from left to right,
Gilles ALEGOËT, Serge SAULNIER, Jacques LAFFITE, Tico MARTINI, Jacqueline BERNIGAUD, Nicolas QUILLET, Marcel CHARMANT, Patric JOLY et Jean-Louis BALLERET. Behind them one recognizes, in particular, Dany SNOBECK, Bruno DAROT, Alain SERPAGGI, Jean-Pierre JAUSSOT, Max MAMERS, Pierre-François ROUSSELOT, Henri PESCAROLO and Kurt THIEL.
More than a hundred of guests, former pilots(drivers) and political personalities, were here on Sunday, May 1st during this fourth edition of Classic Days to celebrate the 50th anniversary of the Magny-Cours Circuit.
It was an opportunity to pay tribute in this place steeped in history. After a session of dedications, it is around a friendly lunch that all were able to exchange, to remember and to evoke this symbolic place of the French car-racing, in a context made of happiness and emotion.
It is thus quite naturally that we thank all the guests for having been present during this wonderfull day.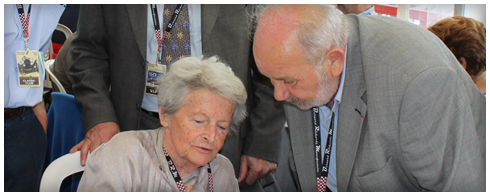 Jacqueline BERNIGAUD and Marcel CHARMANT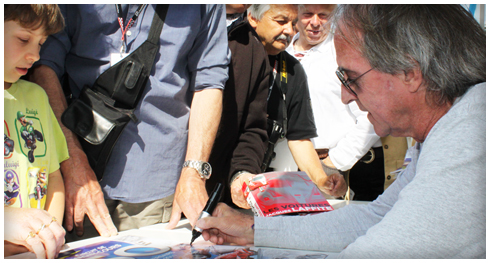 Jacques LAFFITE


Behind crowd, the stars…


Tico MARTINI, Pierre-François ROUSSELOT, Kurt THIEL et Bruno CHAMBAS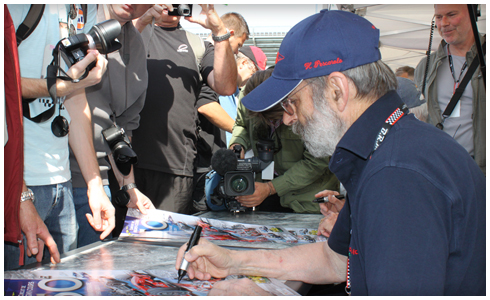 Henri PESCAROLO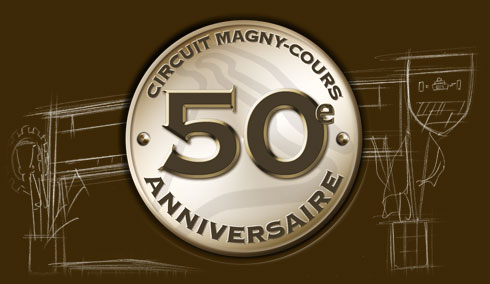 The 50th anniversary of the Magny-Cours Circuit
May 27th, 1961 was inaugurated the Jean Behra Circuit in Magny-Cours.

Sight of the circuit increased in 1971