Check presentation ...
In the latest edition of the Classic Days, AUTOSUR had wanted to support the ICM through the Parade: 10 € per car has returned. Thus, in May, some 577 cars were on the track together for the occasion, breaking all records.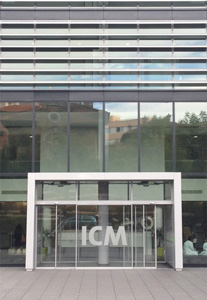 We arrive in the morning at the Paris headquarters of the ICM (Institute for Brain and Spinal Cord), where Bernard DESBOUVRY, CEO AUTOSUR must present the check this morning to Professor Gérard Saillant, founder the ICM.
Professor receives us in this avant-garde building nestled in the heart of the Salpêtrière. This tells us the story of the ICM. Beyond the generosity and kindness of character, we feel a man struggles dearly held to the institute exist.
Past and present struggles, daily, to popularize among the general public on this research organs, the brain and spinal cord, still largely unknown and whose illnesses are those of today and in the future: Alzheimer, Parkinson, tetraplegia and the list goes on. A man who fights with his team for this collective awareness of the needs and emergencies.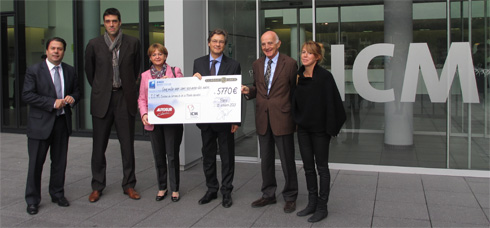 We leave this wonderful encounter with one feeling :
that of doing a little research to support this.
We leave this wonderful encounter with one regret :
that of having done too little.
We leave this wonderful encounter with one desire :
that want to do more.
More for them ...
... and, in fact, more for us!
A big thank you to Mr. Bernard DESBOUVRY and Pascaline Mascitti, Director of Marketing at AUTOSUR, for allowing this.
A big thank you to Professor Saillant and ICM.
And go all the track in 2014 for Parade.