Jacques LAFFITE in honor
of this 6th edition of Classic Days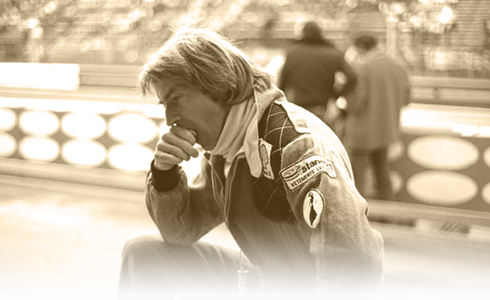 If there are some drivers attached to certain circuits, one of them comes immediately in mind for Classic Days. Prodigal son of Tico Martini, beloved child of Guy Ligier, big Jacques is THE pilot of the circuit of Magny Cours.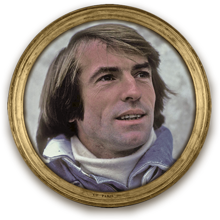 Far away from a ceremonial, from a tribute, or from a base, it is rather the walkabout of youth that we wish to set up. Not other guests for the occasion, just big Jacques put in the honor.
Jacques Laffite will go to the front of all the participants and the spectators. Real communion with people who carried him and supported him during all these years, and still doing it today. He will enter into the game of numerous sessions of public dedications and photo sessions. You will be able to cross him in paths, discuss and exchange with him. You can give evidence of this legendary kindness which makes of him one of the most charismatic drivers.
For the biggest nostalgic we shall organize, on Saturdays at the end of afternoon, a discussion with Jacques in the corner of the fire (but without fire!). During this opened discussion you shall take away to him some anecdotes, more or less acceptable, concerning his career, the competition from its beginning, his atypical and fascinating path...

Read his bigraphy >

Game
And for the craziest, a game is set up to win first laps in passenger with big Jacques. There will be two first laps to be won: one on Saturday and one on Sunday. To win one of this two first laps, it is very simple : send us a letter (by email or by mail) which explain to us why you must be chosen, in other words your motivations, simply!
The reasons can be numerous... you had a direct or indirect story with Jacques Laffite, it corresponds to something particular about you, you want to verify that he is always able drive etc....
During two feast days,
be close to Jacques Laffite
in Classic Days mode...

Pleasure, passion, conviviality !