Clubs make their cinema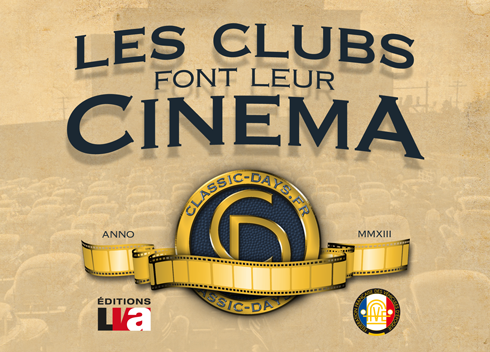 Classic Days, the FFVE (Fédération Française des Véhicules d'Époque) and LVA Editions introduces this year a game open to all the clubs of old cars.
Game rule :
Clubs put forward a car seen in a movie, famous or not, eccentric or not. The car is staged in a set. The owners and/or the members of the club can push the vice up to the clothes in adequacy with the movie (to avoid if the chosen movie is " My priest at the nudists ").
Every participating club has to join beforehand with Alban.
(alban.canarias@orange.fr)
The winner will be chosen by a jury made of high qualified members. This jury will indicate the best performance, rewarding the originality, the research, the effort of direction...
The subsidies for this game will soon be determined, but certainly will come partly from the excellent house Albert Bichot... To be shared without moderation between the members of the club to celebrate that !